20 x 24 Inch Pre-Stretched Aluminum Silk Screen Printing Frames with 160 White Mesh
High Quality Pre-stretched Aluminum Silk Screen Printing Frames with 160 Counts White Mesh Silk Screen Frame Outside Dimension: 20x 24; Inside: 17.2x 21.2; Tub. 1 3/8x1 3/8 Mesh Count: 160 Mesh Counts / inch); Mesh Color: White; Tension: 20-24 N/CM The me
High Quality Pre-stretched Aluminum Silk Screen Printing Frames with 160 Counts White Mesh
Silk Screen Frame Outside Dimension: 20''x 24''; Inside: 17.2''x 21.2''; Tub. 1 3/8"x1 3/8"
Mesh Count: 160 Mesh Counts / inch); Mesh Color: White; Tension: 20-24 N/CM
The mesh surface of Silk Screen frames has been sandblasted, highly solvent-resistant glue
All Screen Printing Screens can be re-stretched repeatedly ensuring long term use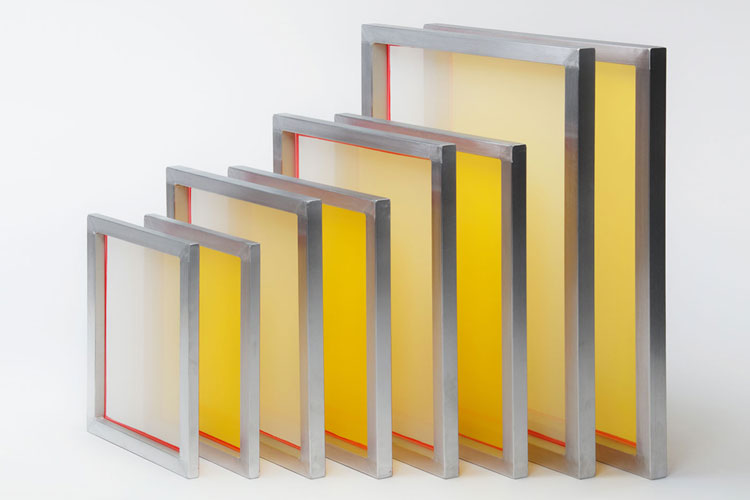 20 x 24 Inch Pre-Stretched Aluminum Silk Screen Printing Frames with 160 White Mesh description
Macrokun's Pre-stretched Aluminum Silkscreen Printing Screens are feature of smooth appearance, free of deformation, Light weight, and durable in use;
All of the frames are made of aluminum alloy material. welded watertight, ground flat, and sandblasted for excellent adhesion,Stretched with top quality high strength and low elongation monofilament polyester mesh and bonded with highest chemical resistance glue.
High quality materials and advanced manufacturing processes insure optimal tension.
20 x 24 Inch Pre-Stretched Aluminum Silk Screen Printing Frames with 160 White Mesh NOTE:
To reuse the screen, clean the frame and mesh after each use
Pre:20 x 24 Inch Pre-Stretched Aluminum Silk Screen Printing Frames with 230 Yellow Mesh
Tags: