Aluminum Newman Roller Frame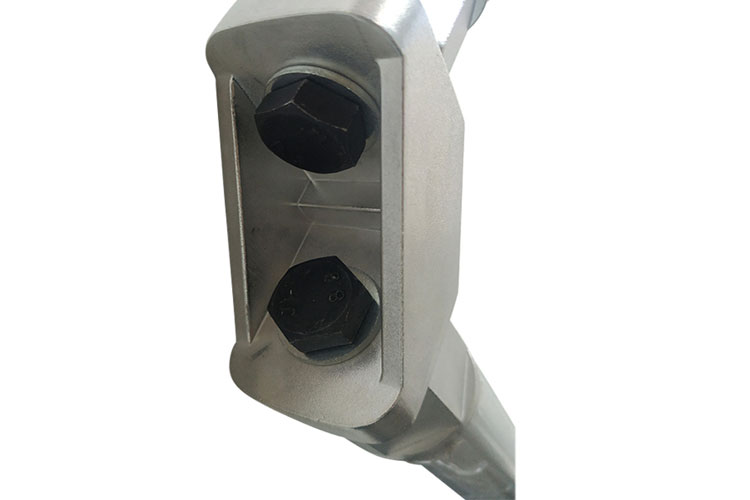 Description
Aluminum Newman Roller Frames for Screen Printing
With over 30 years of proven technology, the Aluminum Newman Roller Frame surpasses any other frame system on the market today. The Newman Roller Frame goes further than meeting rigidity and stability requirements, actually strengthening the characteristics of the mesh with each retensioning between print runs, and after reclaiming. Greater than expected improvements occur from the exclusive use of high-tension screens in both print quality and printing efficiency. Newman Roller Frames help printers maintain quality, productivity, and control.
SELF STRETCHED SCREEN FRAME

We can provide you with a self stretched screen frame of various sizes!


Why Choose Our Products?
1.The product is colorful and careful, and the stability is good!
2.Various specifications can be made!
3.Customer service reception before and after-sale!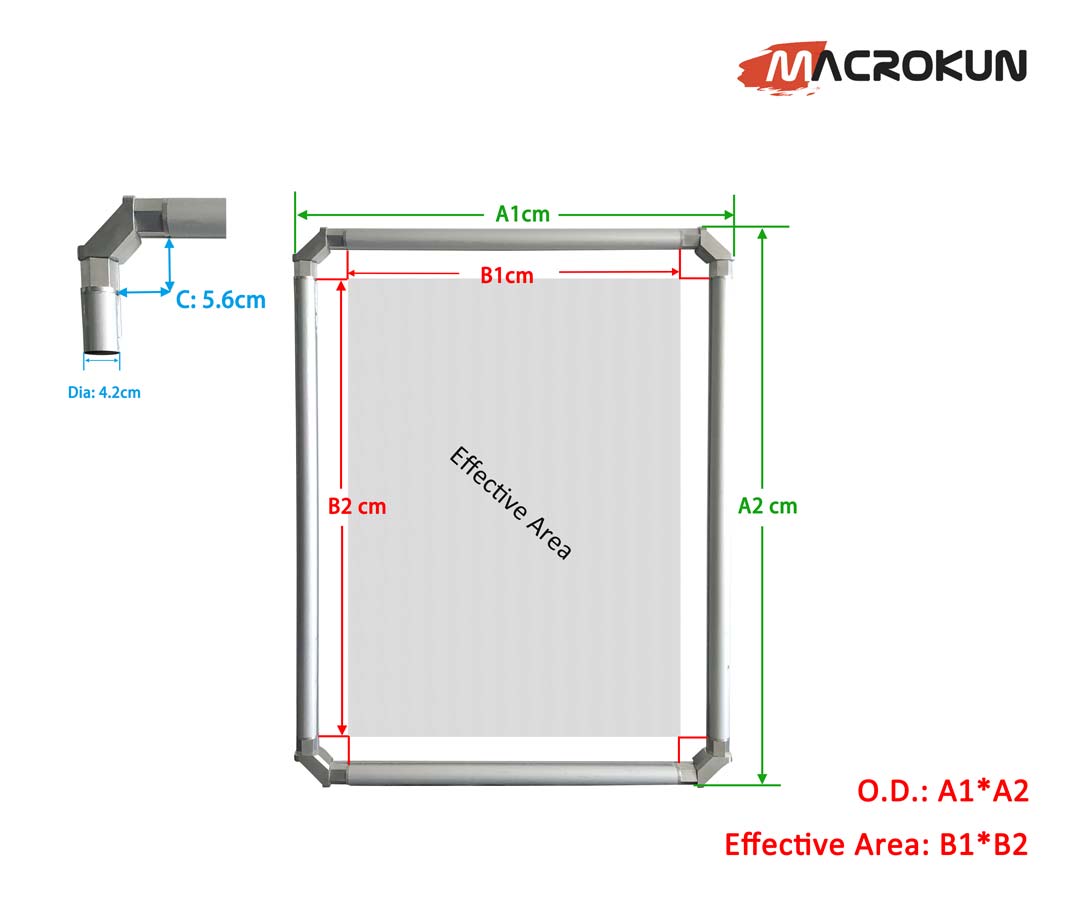 Material

Pipe Diameter

Roller Frame Size(O.D.)

Net Weight

Package Size

aluminum

42mm

26*36"

2.3kg

81*9*9cm

26*43"

2.5kg

99*9*9cm

We can customize products according to the size required by customers.
Aluminum Newman Roller Frame Feature:
1. Aluminum frame, light, and convenient.
2. Humanized design, greatly improving production efficiency.
3. This product is easy to clean, durable, and can be used repeatedly.
4. Corners are carefully welded to provide leak-free frames.
How to use Aluminum Newman Roller Frame?
1. Rotate each roller so that the outside of the t-slot (closest to you) is aligned with the second mark on the "inside" top of the corner surface. Secure both bolts of one roller before proceeding to its opposite roller, locking down each bolt using a torque wrench.
2.Preparing the mesh: Cut the edge of the mesh and rip the remaining way across. This assures that the mesh is torn on a single thread and that it is straight. Do the same for one of the adjacent sides of the mesh.
3. Insert the locking strip into the T-slot.

4.Softening the corners: Before tensioning, be sure to pre-soften the corners, This will prevent the mesh from tearing during the stretching process.

5.Tensioning the Mesh: Begin with either of the short rollers, Use the torque wrench to loosen each bolt of this roller two turns.

6.flatten the frame, Using a tensiometer.

1. Apply to the textile screen printing industry.
2. Apply to the large advertisement industry.
3. Apply to the auto-printing machine.
4. Apply to Christmas card and invitation card printing.
5.Apply to high precise LCD, CD, high precise multi-layered circuit board and electronic printing, etc.
Aluminum Newman Roller Frame SHIPPING
1.Samples orders usually within 3 days shipped by Courier (DHL, TNT, FEDEX, UPS, EMS and so on).
2.Small quantity orders usually within 3-7 days shipped by air or by sea.
3.Large quantity orders usually within 7-15 days shipped by sea.
The main export port: SHANGHAI.
Aluminum Newman Roller Frame PARKING
Packaging Details:
All the screen printing aluminum frames are well wrapped with a plastic film in a pallet.
Fast delivery, the shortest time delivery of goods
Safety First, Guaranteed and Diversified Payment
After-sales service to eliminate any concerns of customers
The product has a better price:
We are a factory that produces screen printing mesh. The more you buy, the cheaper your price.
Customers also purchased the following products
Screen Printing Mesh
6T(15 Mesh) to 165T(420 Mesh)
Screen Printing Squeegee Blade
screen printing squeegee blades on sale at wholesale prices
Screen Printing Squeegee Handle
60 durometer , 70 durometer , 80 durometer , and 70/90/70 triple durometer.
Aluminum Screen printing Frame
Screen printing screens fulfill customers' needs and are welded for great mesh adhesion.
Nylon Filter Mesh
Nylon filter mesh with a wide range of mesh sizes and various types is widely used in the industries for liquid, gas and oil filtration.
Screen Printing Machine
we have 1 color printing machine,2 color printing machine,4 color printing machine,6 color printing machine, 8 color printing machine
Screen Printing Materials
Printing materials, printing equipment, printing accessories, printing ink, printing plates, blankets, printing equipment, and other screen printing products accessories
Mesh Filter Bag
All Macrokun mesh bags are constructed using a woven or knitted fabric.
Aluminum Screen with 110 White Mesh 20" x 24"
Aluminum Screen with 110 White Mesh 20 x 24 Recomme...
Aluminium A3 Screen Printing Frame
Strong and lightweight A3 aluminium screen printing...
Aluminum Newman Roller Frame
Aluminum Newman Roller Frames for Screen Printing W...
SMT Stencil Pcb Screen Printing Frame
Why Choose Our SMT Screen Printing Frame ? 1.The pr...
A4 / A3 / A3+ / A2 Pro Aluminium Silk Screens Frames
Professional Quality Aluminium Screen Printing Fram...
Screen Printing Frame With Mesh
Aluminum Screen Printing Frame With Mesh, this T se...
Aluminum Screen Printing Frame Without Mesh
Aluminum Screen Printing Frame, this T series alumi...
Aluminum screen printing frame
Material: 6063 T5 aluminum Production process: weld...