325 mesh stainless steel wire mesh
325 mesh stainless steel wire mesh is a square weave mesh, which is 325 meshes in one inch / 25.4mm length and can be used as a screen, filter, printing mesh. Plain weave features: Each warp yarn crosses over each weft thread. Twill weave c
325 mesh stainless steel wire mesh is a square weave mesh, which is 325 meshes in one inch / 25.4mm length and can be used as a screen, filter, printing mesh.
Plain weave features: Each warp yarn crosses over each weft thread.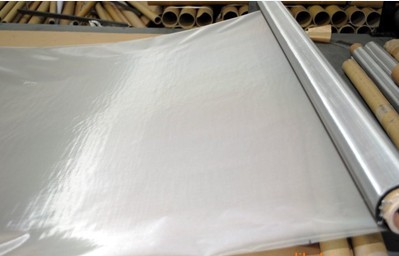 Twill weave characteristics: Each warp yarn crosses every two weft thread up and down through, each weft cross each of the two warp through the weaving way.
The Company's 325 mesh stainless steel wire mesh mesh uniform, mesh formation, clean oil-free, the same color.
325 mesh stainless steel wire mesh Packing: paper tube, outsourcing moisture-proof paper, plastic film, woven bag.
325 mesh stainless steel wire mesh Features:
1. Acid, alkali, corrosion resistance and good performance;
2. High strength, tensile strength, toughness and wear resistance, durable;
3. High temperature oxidation, 304 stainless steel nominal temperature of 800 degrees Celsius; 316L stainless steel temperature limit in 1575 degrees:
4. Room temperature processing, that is easy plastic processing, stainless steel wire mesh to use the possibility of persification;
5. High finish, no surface treatment, easy maintenance.
325 mesh stainless steel wire mesh Uses: Screens, filters, printing networks, screening filters, tungsten carbide powder sieve, titanium carbide powder sieve, carbide powder sieve, niobium carbide powder sieve, hafnium carbide powder sieve, Metallic cobalt powder sieve, nickel powder sieve, molybdenum powder sieve, tin powder sieve, calcium carbonate sieve, ultrafine powder sieve, talc sieve, silica powder sieve, quartz powder sieve, metal powder sieve Mesh, kaolin mesh, silicon carbide mesh, barite powder screen, corundum screen, graphite screen, abrasive screen
325 mesh stainless steel wire mesh weaving methods are: plain, twill, dense pattern weaving. Due to its own characteristics of stainless steel, the stainless steel wire mesh made of stainless steel has the advantages of high abrasion resistance, long service life, precise mesh, uniform structure, no curling, easy to use, uniform screen thickness, antistatic, acid and alkali resistant Therefore, in recent years, stainless steel wire mesh is widely used in mine, petroleum, chemical, food, medicine, machinery manufacturing and other industries as a mine screen to use.
stainless steel mesh stainless steel wire mesh 325 mesh stainless steel wire mesh
Pre:304 stainless steel mesh and 316 stainless steel mesh difference
Tags: