Stainless steel weaving mesh
Stainless steel mesh weaving methods: p lain weave, twill weave, dense weave, mat twill weave, double wire Dutch weave, five full weave. 1. Plain Weave: Each warp crosses and passes through each weft. The diameter of the thread is the same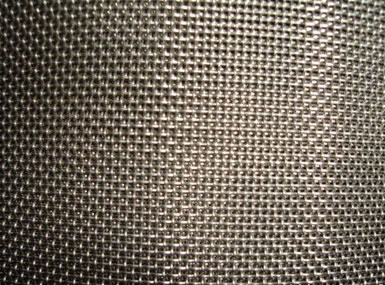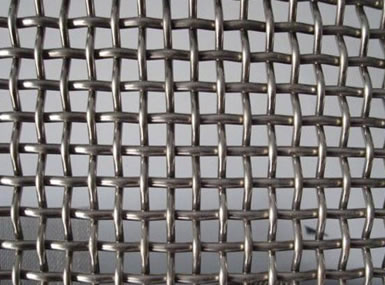 Stainless steel mesh weaving methods: plain weave, twill weave, dense weave, mat twill weave, double wire Dutch weave, five full weave.
1. Plain Weave: Each warp crosses and passes through each weft. The diameter of the thread is the same as that of the weft, and the warp and weft are weaved at an angle of 90 degrees.
2. Twill Weaving: Each warp crosses each upper and lower wefts, and each weft crosses the upper and lower yarns in a weaving manner.
3. Density Weaving: The diameters of the warp and weft yarns are different, and the number of meshes is also different. The feature is that the warp and weft yarns are dense and thin and fine. The warp is in the length direction and the weft is in the width direction. The dense pattern net is pided into mat-type net plain weave and mat type net twill weave.
4. T-mesh twill weaving: Each of the two cross-threads crosses over two wefts, and each weft crosses over each of the two threads.
5. Double Wire Dutch Weaving: This type of weaving is very similar to the Dutch twill weave. There are two weft threads that can be stacked tightly against the warp threads. This silk cloth is mostly used to filter micron-scale filtration.
6. Five-hose weaving: This kind of weaving warp and weft yarns are not made of monofilament but are woven with several separate yarns. This weaving is based on twill weave to provide a stronger and stronger stainless steel silk cloth.
Stainless steel weaving mesh use: used in mining, petroleum, chemical, food, medicine, machinery manufacturing and other industries.
Stainless steel weaving mesh Material: 304 304L 316 316L 310 201 SUS304, SS304, 410, etc.
Stainless steel weaving mesh Performance: acid, alkali, high temperature, tensile, wear
Stainless steel weaving mesh Uses: Used for filtration and sieving in acid-base environment, petroleum industry as mud mesh, chemical filler net, chemical fiber industry as sieve filter, electroplating zinc as pickling net, food and medicine, mining petroleum, metallurgical machinery, protective construction Crafts, etc.
stainless steel mesh stainless steel weaving mesh
Pre:Stainless steel mesh common specifications table
Next:316L quality stainless steel wire mesh product introduction:
Tags: