SS 304N/316L Screen Printing Stainless Steel Wire Mesh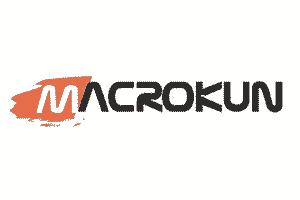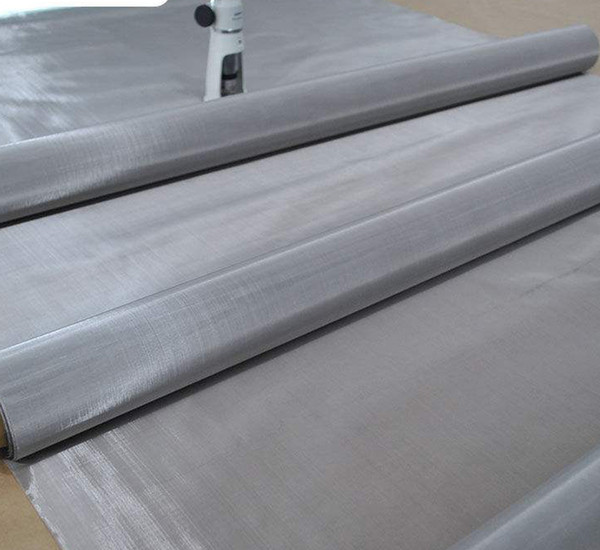 Description
Name:SS 304N/316L Printing Stainless Steel Wire Mesh
Material :SUS304
Weaving: Plain weave / Twill weave/ Plain Dutch Weave/ Twill Dutch weave.
High tension: Much higher tension than common polyester mesh and smooth tension;
Super precision: Uniform wire diameter and aperture with extremely low difference;
Low elongation: Very small elongation of wire mesh at high tension;
High flexibility: The wire mesh will not lose elasticity at extreme tension;
High corrosion resistance: The excellent corrosion resistance of stainless steel wire exceeds polyester fiber;
Non-electrostatic: To avoid affects of non-electrostatic for print and ensure the safety of printing;
Good heat-melting resistance: Special features of stainless wire mesh. Suitable for heat-melting ink;
Good solvent resistance: To avoid the affects of any solvents to wire mesh and to ensure the safety of print screen.
description: Stainless steel wire mesh most used in mine, petroleum, chemical, foodstuff, pharmaceutical, mechanical industries. resistant acid and alkali , high temperature resistant, pull and wear resistance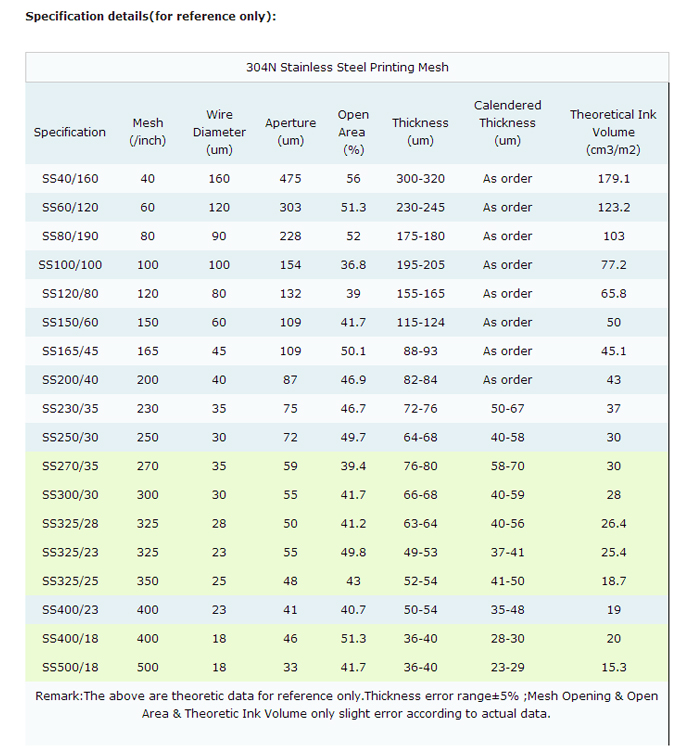 Fast delivery, the shortest time delivery of goods
Safety First, Guaranteed and Diversified Payment
After-sales service to eliminate any concerns of customers
The product has a better price:
We are a factory that produces screen printing. The more you buy, the cheaper your price.
Product Number:

Hs Code:59112000
Customers also purchased the following products
Screen Printing Mesh
6T(15 Mesh) to 165T(420 Mesh)
Screen Printing Squeegee Blade
screen printing squeegee blades on sale at wholesale prices
Screen Printing Squeegee Handle
60 durometer , 70 durometer , 80 durometer , and 70/90/70 triple durometer.
Screen printing Aluminum Frame
Screen printing screens fulfill customers' needs and are welded for great mesh adhesion.
Nylon Filter Mesh
Nylon filter mesh with a wide range of mesh sizes and various types is widely used in the industries for liquid, gas and oil filtration.
Screen Printing Machine
we have 1 color printing machine,2 color printing machine,4 color printing machine,6 color printing machine, 8 color printing machine
Screen Printing Materials
Printing materials, printing equipment, printing accessories, printing ink, printing plates, blankets, printing equipment, and other screen printing products accessories
Mesh Filter Bag
All Macrokun mesh bags are constructed using a woven or knitted fabric.
SS 304N/316L Screen Printing Stainless Steel Wire Mesh
Name:SS 304N/316L Printing Stainless Steel Wire M...