Choose two squeegee standards
1, The hardness of squeegee Squeegee hardness is usually expressed in Shore A Hardness, The hardness range of 55 to 95 SHORE A in the screen printing industry this range is also used as a measure of hardness. Squeegee hardness from the high
1, The hardness of squeegee
Squeegee hardness is usually expressed in Shore A Hardness, The hardness range of 55 to 95 SHORE A in the screen printing industry this range is also used as a measure of hardness. Squeegee hardness from the highest to the lowest five Shore hardness for the same diminishing, to ensure the stability of the printing quality. The hardness of the squeegee The degree of squeegee deformation and bending, squeegee manufacturers will vary, this can be printed only when manifested. MACROKUN's squeegee is your best choice. The hardness of the squeegee affects how the squeegee lines up with the substrate and determines how much pressure should be exerted on the squeegee to allow the ink to flow through the screen version. Squeegee softer, squeegee and screen surface, the better the fit, the smaller the printing pressure required, the opposite.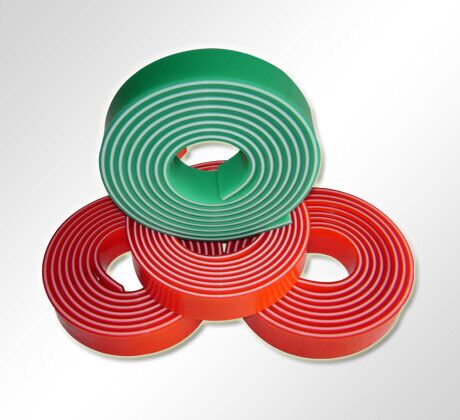 2, The Sectional shape of squeegee
Squeegee section shape refers to the squeegee and screen contact with one end of the shape of the cross-section, the shape of this aspect determines the pressure on the surface of the substrate material. Different sections can make the ink flow more or less, thus affecting the thickness of the printing ink layer. The shape of the squeegee also determines the adaptability of the squeegee and the surface of the printing material and directly affects the printing ink and the fineness of the printed image. The more sharp squeegee printing end, the less the amount of ink flow, the better the resolution of the printed image, the better the print clarity, the printing ink layer will thicken.
Pre:none
Tags: