Screen printing squeegee blades
MACROKUN Screen printing squeegee blades 1)good flexibility 2)high wear resistance 3)Uniform microstructure Screen printing squeegee blades doctor blade printing machines from German Size: Length of knife:100m Width of knife: 10~60MM Thickn
MACROKUN Screen printing squeegee blades
1)good flexibility
2)high wear resistance
3)Uniform microstructure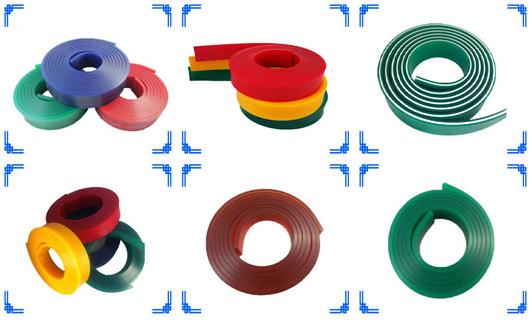 Screen printing squeegee blades doctor blade printing machines from German
Size:
Length of knife:100m
Width of knife: 10~60MM
Thickness of knife:0.15mm
Height of knife-edge:1.3mm
Thickness of tine:0.075mm Using: about 200~250m/min(machine speed)
Unique blade tip technic makes the blade tip in circular-arc shape angle.
Screen printing squeegee blades avoid damaging cylinder. Good elasticity. Stable quality and durable. Excellent ink scratching effect. Good mechanical properties make long time and high speed pinting perfectly. It can be contacted with cylinder surface without polishing to achieve best ink scratching effect. ARRON doctor blade producing processes are strictly subject to SS-EN ISO 9001 : 2000 certified quality system, quality can be guaranteed.
Screen printing squeegee blades, used in screen printing, is characterized by solvent resistance and friction resistance and used in screen printing. It is casted by centrifuge. The manufacturing process is fully controlled by computer, which not only avoids bubbles and holes, but also grantee its quality during whole process. Besides, before delivery it must be strictly and comprehensively checked.
Welcome for your coming...TRUST AND WIN-WIN COOPERATION...
screen printing squeegee blades Screen Printing Squeegees
Pre:screen printing squeegee durometer refers to what?
Tags: