Polyester Bolting Cloth
Bolting cloth types are generally pided into two types: polyester bolting cloth and stainless steel braided wire bolting cloth. They are generally used for silkscreen printing, finely classified flour mills and shaker screening. What is the
Bolting cloth types are generally pided into two types: polyester bolting cloth and stainless steel braided wire bolting cloth. They are generally used for silkscreen printing, finely classified flour mills and shaker screening. What is the difference between polyester bolting cloth and stainless steel braided thread bolting cloth? Polyester Bolting Cloth Compared with stainless steel (mainly SUS316) Bolt Cloth, it has many advantages such as high tension, light weight and low cost. Here mainly for you to introduce polyester bolt cloth, loom and its use, benefits and size.
Powder and particulate materials are sometimes described as having a specific mesh size. Polyester thread bolting cloth can provide micron mesh and thin fabric, suitable for textile printing, ceramic printing, glass printing, graphic printing, electronic printing, CD / DVD printing. With this application, polyester studded cloth is also called a printed screen. For industrial filtration, also known as filter cloth or filter.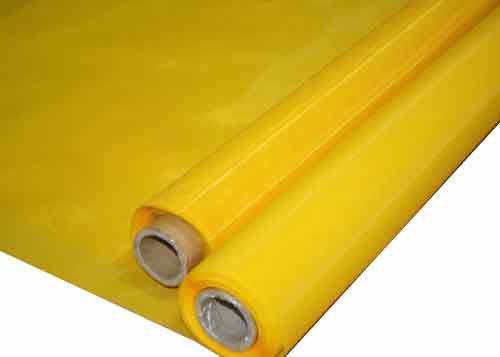 Polyester bolting cloth printing mesh is the 20th century, 90 screen printing one of the most advanced high-tech fabrics. Screen printing is a popular technology for making T-shirts and other apparel and is also widely used in ceramic, glass, graphic, electronic, CD / DVD, wood, metal, plastic and leather.
Polyester Bolting cloth What are the advantages:
1. Optimized grid geometry
2. Balanced, low elongation
3 larger specifications of strength
4. Moderate tension loss
Polyester bolt cloth ordinary size:
Polyester bolt cloth Mesh Count : 6T~165T mesh/cm ; 15~420 mesh/inch
Polyester bolt cloth Mesh Width : 100-365cm; 40-143inch
Pre:How to clean screen printing screen after screen printing?
Next:The Importance of Choosing the Best Screen Printing Mesh
Tags: