The Importance of Choosing the Best Screen Printing Mesh
Successful screen printing depends on a number of factors: the strength and durability of the frame, the viscosity and intensity of the inks, and the quality and resilience of the mesh. Screen printing mesh is the agent that takes a design
Successful screen printing depends on a number of factors: the strength and durability of the frame, the viscosity and intensity of the inks, and the quality and resilience of the mesh. Screen printing mesh is the agent that takes a design from the press to the print. It is arguably the most important component to screen printing, because it ultimately holds both the design and the ink. Therefore, choosing the most appropriate, longest-lasting printmaking mesh is crucial to the printmaker.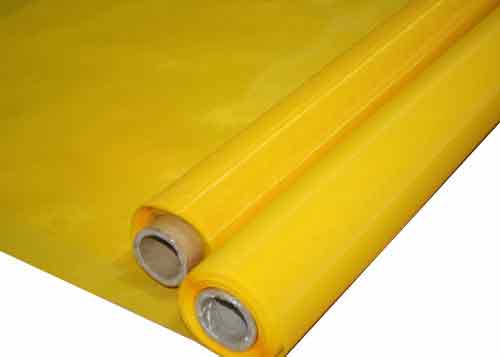 Screen printing mesh can be manufactured from a number of materials. Traditionally, silk was used in earlier printmaking, hence the term silkscreen. Today, more accessible and less expensive materials are employed to fabricate modern mesh. Vinyl, nylon, monofilament polyester, and low elongation polyester are all widely available and yield excellent professional-looking results.
Stainless steel, also widely available, is perhaps the most sturdy and dependable mesh over the synthetics. With major advancements in manufacturing technology, stainless steel screen printing mesh yields offers the same printing results while maintaining its strength and durability that other materials are unable to provide. With its exacting ink deposit and extremely precise registration, stainless steel additionally offers high abrasion resistance, meaning that it will endure with repeated use.
Stainless steel screen printing mesh has many other benefits. Because it is so strong and durable, it will hold its shape longer. A major concern in printmaking is the uniformity of the mesh weave. If it becomes uneven, it will not render a balanced, clear image; alternatively, if the mesh holds its aperture width accurately and stays consistent, it will produce a sharper, cleaner image. In addition, stainless steel's high abrasion resistance allows it to be used continually without needing to be repaired or replaced as frequently.
Unlike synthetic materials, such as polyester, nylon, and vinyl, stainless steel screen printing mesh is unaffected by moisture and temperature. It will not generate any electrostatic charges and remains stable under punishing conditions without unraveling or coming apart at crossing points. Even when mesh is affixed to a printing frame on an angle for specialized printing techniques, it will ideally maintain its rectangular form and hold true in its overall displacement. Because of these rigors, stainless steel will also resist uneven tension, sagging, and overstretching. Likewise, it will withstand popping and shrinkage over time.
Next:What is the main reason for the blurred screen printing?
Tags: