The Type Of Screen Printing Frame
Basically, screen printing frames consist of two main types of materials, wood screen printing frames and aluminum screen printing frames. The most basic frame is made of lighter wood cork, slick wood or kiln can be found in any craft store. Often, wood f
Basically, screen printing frames consist of two main types of materials, wood screen printing frames and aluminum screen printing frames. The most basic frame is made of lighter wood – cork, slick wood or kiln can be found in any craft store. Often, wood frames are cheaper, making them ideal for novice printers. They are great for creating larger, simpler images. But wood frames have the disadvantage that they are more susceptible to warping than frames made of other materials. This will cause the screen to bend and be easy to print unevenly. Because wood naturally tends to be porous and absorbs ink, they can also become dirty. Eventually, the wood will dry out due to repeated use, letting it go and popping it out, making the frame unusable.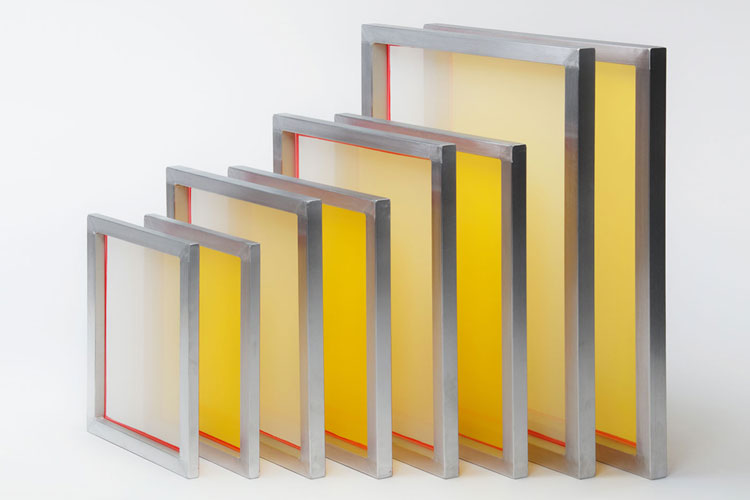 different types of screen printing frames
On the other hand, aluminum is an ideal material for screen printing frames. The aluminum screen printing frame is also very light but very durable. Because they are very strong, they usually last longer than wood and therefore do not need to be repaired or replaced frequently. The higher quality frames are welded together to provide additional reinforcement at the corners. This can reduce warpage in the long run, which means that the tension is adjusted for a shorter period of time. Moreover, since the metals are not porous, they can withstand multiple washes without leaving additional ink. More importantly, over time, aluminum presents finer, more detailed images than other frames, resulting in better, cleaner prints.
There are different types of aluminum screen printing frames. The drawbar frame is the most technologically advanced on the market; with its built-in tension control, they are unmatched in ease and trouble-free adjustment. Stretch and glue frames are another option. Although they are more basic, they provide incredibly clear detail, especially when compared to tie rods, and last a long time with proper maintenance.
Regardless of which screen printing frame is considered, important considerations need to be carefully considered. Make sure the frame is flat on a level surface. If not, it will only deform faster and may leave a rough, muddy image. If you consider a wooden frame, see how the corners are connected. Single or double corner and corner joints are safer and heavier than glued or nailed corners. Also look at the wood itself: polyurethane or oily stains can better prevent ink leakage, even if it only prolongs the inevitable ink absorption. If you consider using aluminum screen printing frames, please understand that the cost is slightly higher than wood; even if they may cost more upfront costs, you do not have to change them often. High-grade, high-quality aluminum frames can be used almost indefinitely, prompting many people to choose aluminum instead of wood.
Pre:Screen printing requirements for photosensitive materials
Next:A Very Effective Measure For Curved Screen Printing Mesh
Tags: