Screen printing squeegee pressure and squeegee parameters on the impact of printing
Screen printing squeegee pressure changes, the impact of printing a major, too small pressure, will make solder paste can not effectively reach the bottom of the screen opening and can not be deposited on the pad well, too much pressure, It
Screen printing squeegee pressure changes, the impact of printing a major, too small pressure, will make solder paste can not effectively reach the bottom of the screen opening and can not be deposited on the pad well, too much pressure, It will cause the solder paste to print too thin and may even damage the screen. The ideal state is right to solder paste clean from the screen surface, while the hardness of the blade will also affect the thickness of solder paste. Too thin a squeegee (compound squeegee) can dent the solder paste and recommend a harder squeegee or metal scraper for fine pitch printing.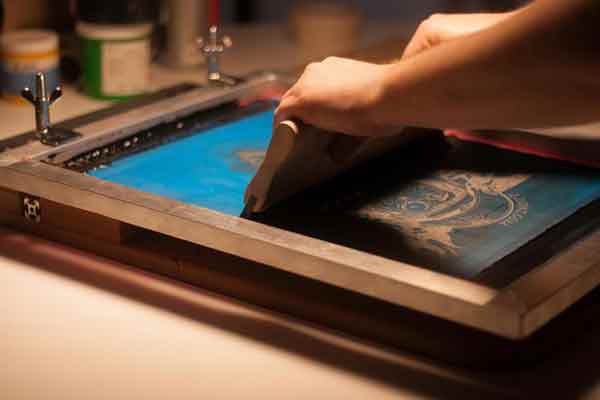 The parameters of the screen printing squeegee include the material, thickness and width of the blade, the elasticity of the blade relative to the blade holder, and the angle of the screen printing blade on the screen. These parameters all affect the distribution of the solder paste to varying degrees. The blade Relative to the angle of the screen for the θ is 60 ° -65 °, the best solder paste printing quality.
Taking into account the relationship between the size of the openings and the direction of the screen printing squeegee, the traditional printing method of solder paste is to run the squeegee at an angle of 90 ° in the x- or y-direction of the screen, which often results in different openings of the device On the amount of solder paste, the experimental certification, when the opening along the long direction of the screen printing scraper parallel to the thickness of the solder paste blown out more than about 60% of the thickness of the solder paste scraping off more than the blade 45 ° Of the printing direction, can significantly improve the solder paste in the different openings on the network imbalance phenomenon, while it can reduce the screen printing scraper on the fine pitch mesh plate hole damage.
screen printing squeegee screen printing squeegee pressure
Pre:What is type of squeegee for screen printing?
Next:Ink screen printing squeegee pressure and angle adjustment skills
Tags: