Screen printing on the performance requirements of screen printing materials
Screen printing on the screen printing material performance requirements have the following six points: 1, Tensile strength, Tensile strength refers to the ability of the screen to resist damage (fracture) when pulled by tension. Tensile st
Screen printing on the screen printing material performance requirements have the following six points:
1, Tensile strength, Tensile strength refers to the ability of the screen to resist damage (fracture) when pulled by tension. Tensile strength, resistance to tensile screen can be made of high tension screen. The unit of tension is N / cm. In addition, the change in the strength of the screen after moisture absorption should be small.
2, the elongation at break is small, the elongation refers to the screen in a certain tension when the fracture elongation and the ratio of the original length, expressed as a percentage. Large elongation, poor plane stability, but the screen also requires the screen under a certain tension (such as 3% elongation) with sufficient flexibility. Therefore, the elongation can not be zero, but small as well.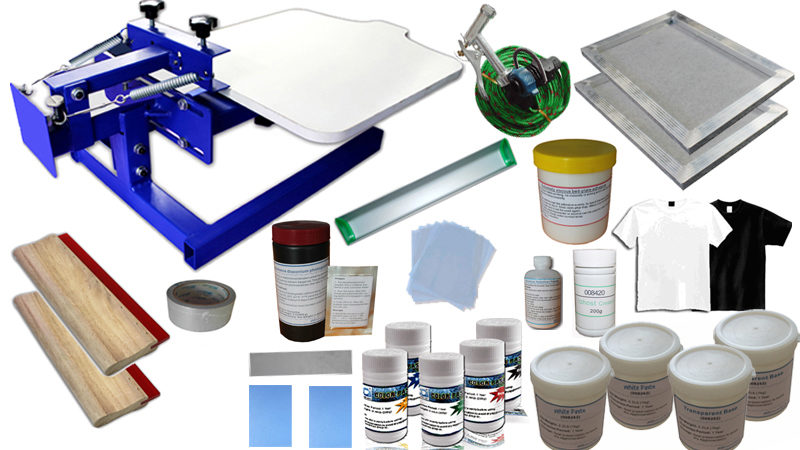 3, good resilience, resilience refers to the screen stretched to a certain length (such as 3% elongation), the release of external force, its ability to recover the length, also known as the degree of recovery of elongation, expressed as a percentage. The greater the value the better. After rebound, the edges of the blot are clear.
4, temperature and humidity changes in good stability, high softening point of the screen, in order to adapt to the requirements of hot-printed silk screen; moisture absorption rate is small, plate-making quality can be stable.
5, the ink through the good performance.
6, good resistance to chemicals.
In short, one of the most critical properties of screen is high tension, low elongation.
Pre:Screen printing in the printing supplies - ink
Tags: