Polyester Screen Printing Mesh
1. Concept: Polyester mesh is a mesh fabric woven by different weaving methods using textile machinery. Polyester mesh is one of the main drying and filtering materials in the world. Therefore, it is widely used in the field of papermaking. It is an indis
1. Concept: Polyester mesh is a mesh fabric woven by different weaving methods using textile machinery. Polyester mesh is one of the main drying and filtering materials in the world. Therefore, it is widely used in the field of papermaking. It is an indispensable valuable and convenient dewatering equipment in the papermaking industry. It is also called polyester papermaking mesh when it is used in the papermaking field.
2. Polyester Screen Printing Mesh Material: Polyethylene (PE), Polypropylene (PP), Polyvinyl Chloride (PVC), etc.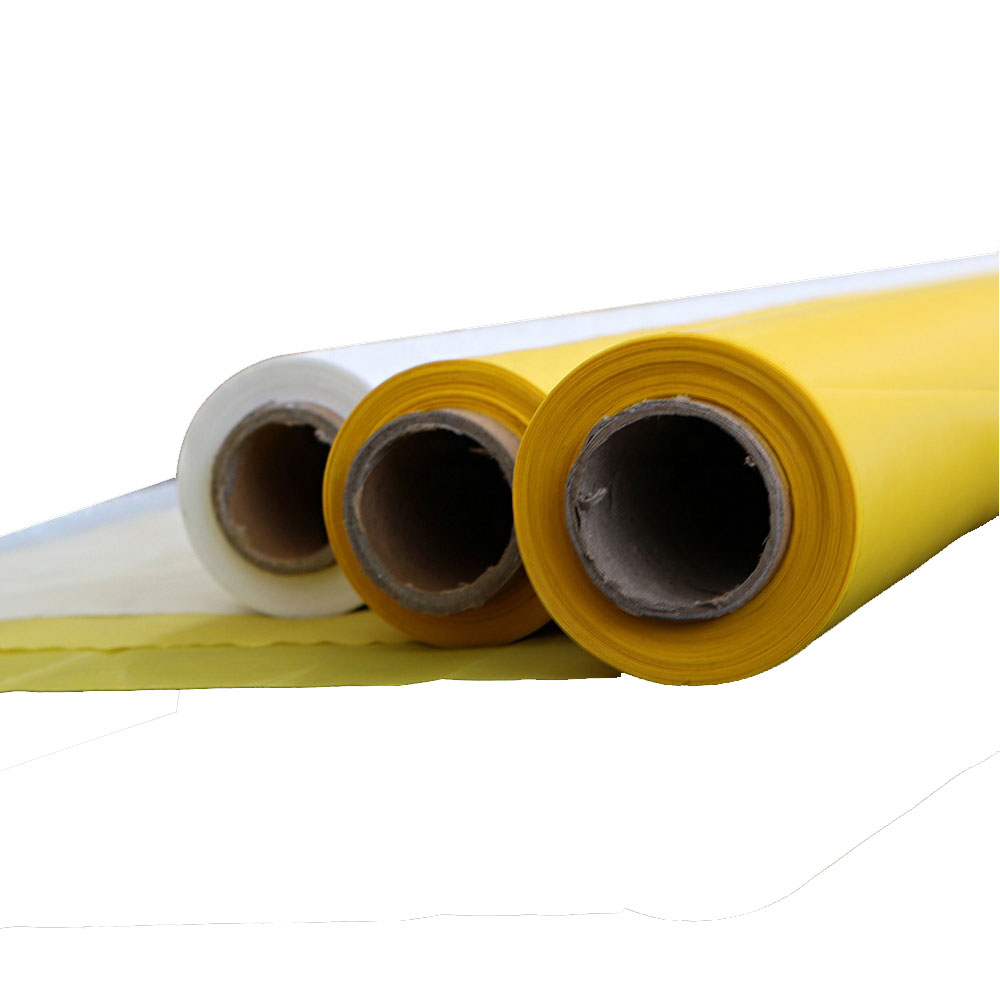 3.Polyester Screen Printing Mesh Specifications: Aperture 0.3mm~ 10mm.
4. Weaving: four-single single-layer, five-single single-layer, eight-single single-layer, seven-seven double-layer, eight-seven double-layer, eight-sand double-layer semi-woven.
5. Process: The production process of polyester mesh is generally full diameter, weaving, one-time shaping, plugging, and secondary setting.
6. Features: Polyester mesh has the characteristics of high strength, small deformation, corrosion resistance, acid resistance, alkali resistance, wear resistance, high temperature resistance and long service life. It is several times that of woven dry blanket, canvas and general dry mesh. . The mesh surface is flat, the tensile strength is high, and the air permeability is good. High heat transfer efficiency saves energy for users. Easy to install and use, the interface has no marks, and the strength can reach 100% of the normal mesh.
7. Uses: Widely used in papermaking, environmental protection, mineral processing, food processing, petroleum, chemical, aquatic, aquaculture, flour, sewage treatment, sugar, pharmaceutical, ceramics, printing, coal washing and other industries. The wire or flat wire can be filled in the mesh to adjust the air permeability to meet different needs.
8. Classification: According to different purposes, it can be divided into polyester molding mesh, polyester dry mesh, polyester spiral mesh, pressure filter, sludge dewatering mesh, washing mesh, weaving mesh, polyethylene mesh and decorative mesh.
Pre:How to print screen printing?
Tags: