Flash dryer for screen printing four major advantages
Flash dryer for screen printing, also known as a flash cure or flash healer or spot machine, is used to quickly dry the upper layer of ink, just enough to be able to lay the future color with no ink pickup, the back of the screen below. Flash
Flash dryer for screen printing, also known as a flash cure or flash healer or spot machine, is used to quickly dry the upper layer of ink, just enough to be able to lay the future color with no ink pickup, the back of the screen below. Flash dryers are commonly used for printing on wet-to-wet, dark-colored fabrics, opaque or over-cap inks.
1. Quartz Flash - Auto on / off switching The flash uses infrared quartz components. This type of element can be heated instantly, saving electricity and burning the shirt when needed, so heat is only activated. The printer activates the flash by rotating the dial base and one of the jog switches triggering a position detection motion. The variable timer determines the flash period and then turns off the heat until it fires again.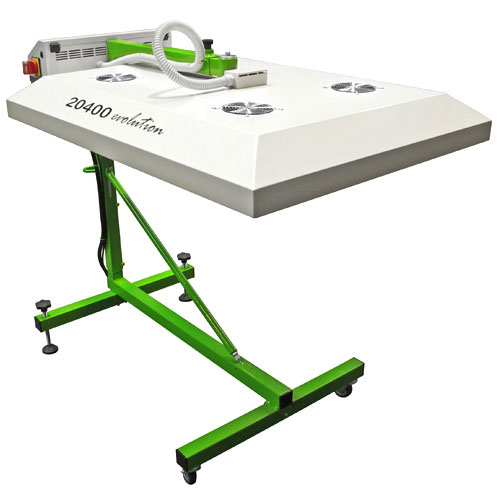 2. Ceramic flashes - often given a longer drying time than infrared - constitute a constant thermal flash dryer over the quartz element's red ceramic components.
3. Constant Thermal Infrared Quartz Flash - Single Phase Power Wired Infrared Quartz Element Ideal for corporate building in the backyard with a continuous hot flash dryer for screen printing.
4. Black Panel Flash Automatic T-Shirt Printer - Continuous hot flash dryer for screen printing, dry ink colors at the same speed. Often, different colors absorb heat at different rates, for example black absorbs more heat and may burn more rapidly than lighter colors. A black panel flash drive is ideal, with white or metallic colors that usually reflect heat rather than heat.
Flash dryer for screen printing screen printing flash dryer
Pre:Automatic three-color round screen printing machine
Tags: