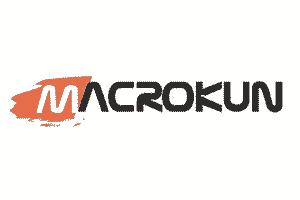 Description
Name
MK-604 Black Flash dryer
Heating area
16 inch x 16 inch(400*400mm)
Power
110V/60Hz 1650W / 220V/50Hz, 1650W
Temperature range
0-140 degree
Net Weight
20KG
Gross Weight
23KG
Packing
1 strong carton box (75*54*25cm)
Adjustable height floor stand ( from 750mm to 1200mm ).
Stainless steel screen covering element
360-degree swivel head
Pallet size : 400 x 400mm
Floor to Heating Surface Minimum Height: 30inch
Floor to Heating Surface Maximum Height: 48inch
Stainless steel screen covering element 360-degree swivel head

Main Features
1.Foundation is consistent with heating box ,stable, saving-space and overcoming the flaw caused by traditional ,that easily gets knock and stuck.
1.Easy operation: After well installed, connect the power supply and turn on the switch and then it will work automatically.
2.With four universal wheels, easy move.
3.Sturdy design with powder coated housing to prevent rust.
4.CHINA, US, Canada Plug standard (220V and 110V)
5.Easy assembly. with a few bolts you have a flash that's ready to be put to work.
Specifications
Fast delivery, the shortest time delivery of goods
Safety First, Guaranteed and Diversified Payment
After-sales service to eliminate any concerns of customers
The product has a better price:
We are a factory that produces screen printing. The more you buy, the cheaper your price.
Product Number:

Hs Code:59112000
Customers also purchased the following products
Screen Printing Mesh
6T(15 Mesh) to 165T(420 Mesh)
Screen Printing Squeegee Blade
screen printing squeegee blades on sale at wholesale prices
Screen Printing Squeegee Handle
60 durometer , 70 durometer , 80 durometer , and 70/90/70 triple durometer.
Screen printing Aluminum Frame
Screen printing screens fulfill customers' needs and are welded for great mesh adhesion.
Nylon Filter Mesh
Nylon filter mesh with a wide range of mesh sizes and various types is widely used in the industries for liquid, gas and oil filtration.
Screen Printing Machine
we have 1 color printing machine,2 color printing machine,4 color printing machine,6 color printing machine, 8 color printing machine
Screen Printing Materials
Printing materials, printing equipment, printing accessories, printing ink, printing plates, blankets, printing equipment, and other screen printing products accessories
Mesh Filter Bag
All Macrokun mesh bags are constructed using a woven or knitted fabric.
MK-606 Automatic IR Flash Dryer with sensor
MK-606 Automatic IR Flash Dryer with sensor:The mac...
MK-605 Black Flash dryer
Name MK-605 Black Flash dryer:Adjustable height flo...
MK-604 Black Flash dryer
MK-604 Black Flash dryer:Adjustable height floor st...