Screen printing dryer
Screen printing dryer, is used to remove the items of water machine. Screen printing dryer can generate power through electricity, combustible materials, etc., and then make the surrounding reach the appropriate temperature for drying the i
Screen printing dryer, is used to remove the items of water machine. Screen printing dryer can generate power through electricity, combustible materials, etc., and then make the surrounding reach the appropriate temperature for drying the items. Screen printing dryer has many advantages, it is drying effect, simple operation, high thermal efficiency, easy maintenance and so on. But in the process of using it, its maintenance and maintenance is essential. Especially the screen printing dryer bearings maintenance. Bearings bearing crusher bear the full load of the machine, so good lubrication of the bearing life has a great relationship, which directly affects the life of the machine and operation rate, which requires the injection of lubricants must be clean, the seal must be good.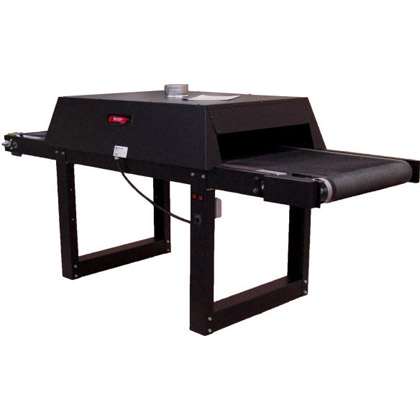 Screen printing dryer The main machine oiling place: rotating bearings, roller bearings, all gears, bearings, sliding plane. At the same time, in the process of using, the new installation of the tire is prone to loosening must always be checked, but also pay attention to the work of the machine parts are normal, should pay attention to check the wear of wear parts, always pay attention to replace the worn parts . Put the mobile device chassis plane, dust and other objects should be out to avoid the machine can not crush the material encountered when the movable bearing can not move on the chassis, resulting in serious accidents.
If the bearing oil temperature rise, should immediately stop the inspection to eliminate. When the rotating gear in the operation of the impact sound should immediately stop inspection and eliminate.
The above is the introduction of screen printing dryer bearing maintenance. Learn more about screen printing dryers, ovens and other electrical equipment. More high-quality products: uv curing machine, vertical screen printing dryer, Shai Banji, laminating machine, tunnel furnace, net pulling machine, network painting equipment.
Pre:Equipment for tensioning mesh-Screen Stretching Machine
Tags: