Heat sealing tea bags
These heat and seal tea bags are super easy to seal with a hot iron. The paper is oxygen bleached and each SMALL tea bag holds about one tablespoon. One pound of tea would fill approximately 225 tea bags. The LARGE tea bag holds about 1/2 cup. These h
These heat and seal tea bags are super easy to seal with a hot iron. The paper is oxygen bleached and each SMALL tea bag holds about one tablespoon. One pound of tea would fill approximately 225 tea bags. The LARGE tea bag holds about 1/2 cup.
These heat sealtea bags are absolutely perfect for bathing herbs, bath salts, sachets, botanicals, potpourri, simmering potpourri, milling spices, and I'm sure you can find many other uses for them.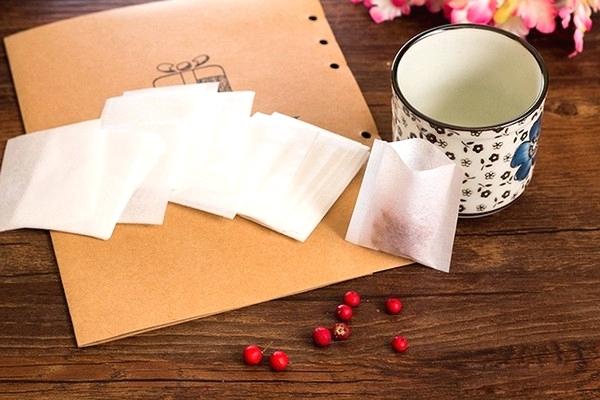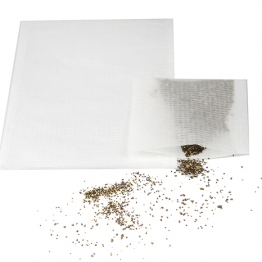 Choose the heat sealtea bags size from the options below. Other sizes are available on larger quantities. Please contact us for details and availability.
Fill your own Tea Bags! Tea Cup Size Bags!
These classic "press and seal" empty tea bags are indispensable for all your custom tea blends. A fun and economical way to share any herbal formulas you create. These bags are used for filling with 2 – 4 grms. mixture of tea or dry herb or plants.
All our bags are heat sealable and oxygen bleached!
How to fill a Heat sealing Tea Bag:
1) Fill about half full with tea or herbs
2) To seal, press with a household iron on cotton setting or use a curling iron.
3) Enjoy a fresh cup of tea!
Size of Heat sealing tea bags: 2.5 x 2.75 inches (62 mm x 70 mm)
+About the tea paper:
The tea paper is made of a special blend of thermoplastic fibers, abaca, and cellulosic fibers. This tissue has a high wet strength with neutral odor and flavor characteristics making it a highly acceptable media for bagging tea. The tea paper is compost-able but not biodegradable.
RELATED PRODUCTS
RELATED ARTICLES
Tags: