160 Micron Rosin Bags, Rosin Press Bags for Heat Pressing, Rosin Filter Bag, Reusable Nylon Screen Press Bag Rosin Tea Bags
100% nylon mesh,food grade and durable. Heat resistant for rosin press (up to 300F/150C) Inside out double stitching design helps to prevent breakage and blowouts. 160 Micron rosin bag recommended for squishing out the absolute most from your flower o
100% nylon mesh,food grade and durable.
Heat resistant for rosin press (up to 300°F/150°C)
Inside out double stitching design helps to prevent breakage and blowouts.
160 Micron rosin bag recommended for squishing out the absolute most from your flower or trim.
Satifaction guaranteed-If you find anything not to your liking or broken during pressing,simply return them for a full refund.No Risk Money Back Guarantee!
​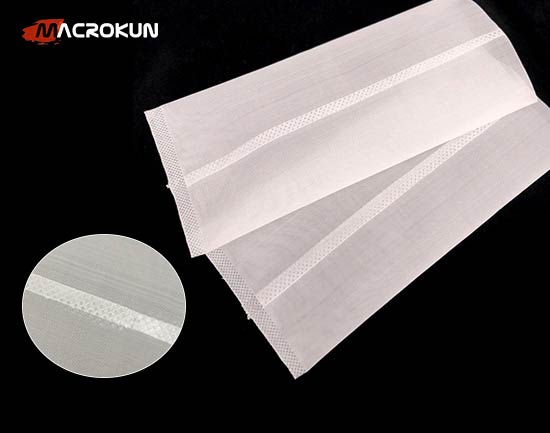 160 Micron Rosin Bags Product description
Size:160 Micron
Rosin filter bags are designed for rosin press.It's a good rosin extraction tool.
Durable, Washable and Reusable Rosin filter bags.
Each bag can hold about 15-25g of given material.
Come already inside out stitching and with mech opening.
Our 2x4 inch design fits most heat plates for your rosin tech.
Our Rosin bags are available in 25 Micron,37 Micron,90 Micron,120 Micron,160 Micron.Ask us about custom size,if you need.
Micron is the size of the hole in the mesh per inch.The higher of the micron number, the cloth hole will be larger.Choose your micron size to determine how to refine your final product.
Package Included: 50 Pcs of 160 Micron Rosin Press Filter Bag.
RELATED PRODUCTS
RELATED ARTICLES
Tags: