1m Width white Monofilament Nylon Filter Mesh for Rosin bags
Detailed Product Description Hot Search: Nylon Mesh Cloth Bags Product Name: Reusable Food Grade Nylon Wire Mesh Bags For Filter Tea Bag Material: 100% Nylon Mesh Width: 1m-3.65m Application: Dust, Air, Liquid Filtration Color: White,yellow High Light: fd
Detailed Product Description
Hot Search:
Nylon Mesh Cloth Bags
Product Name:
Reusable Food Grade Nylon Wire Mesh Bags For Filter Tea Bag
Material:
100% Nylon Mesh
Width:
1m-3.65m
Application:
Dust, Air, Liquid Filtration
Color:
White,yellow
High Light:

fda nylon filter mesh, 1m width nylon filter mesh, monofilament nylon filter mesh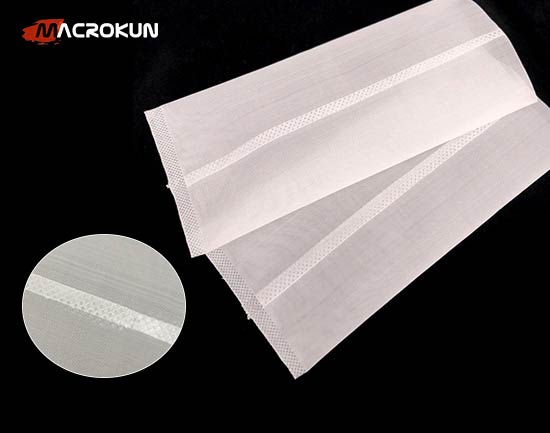 Reusable Food grade nylon wire mesh bags for filter tea bag / cold brew coffee bag Description:
Material: 100% Monofilament nylon;
Mesh Opening: 1-300 micron;
Length: 30-100 m/roll, or according to your requirements;
Width: 0.6-3.65m (also it can be cut into small pieces)
Color: White, yellow ;
Shape: Nylon tube, nylon bag, nylon disc, nylon pieces and so on
The nylon filter mesh cloth is food grade, it has FDA certification.
The width of it is up to 3.65m, other size can be customized.
It's often be processed into nylon filter bag, nylon filter disc.
Nylon Filter Mesh for Rosin bags Application
Dust filtration
Water filtration
Craft industry
Water Treatment industry
Environmental protection field
Medical field

Aquaculture industry
RELATED PRODUCTS
RELATED ARTICLES
Tags: