Water-based ink classification
Classification of water-based ink Modern version of the ink is pided into four categories: ① letterpress ink Used to print books, newspapers, pictures, documents, books and other types of ink. The main feature of letterpress printing is t
Classification of water-based ink Modern version of the ink is pided into four categories: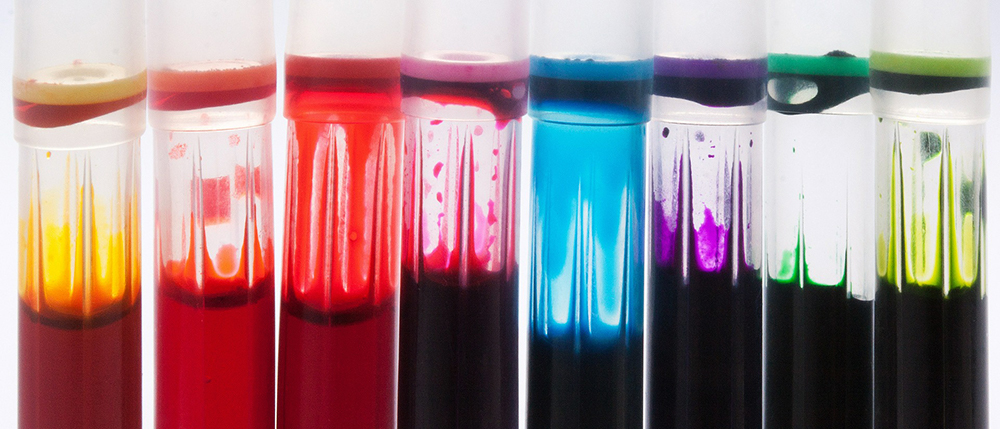 ① letterpress ink
Used to print books, newspapers, pictures, documents, books and other types of ink. The main feature of letterpress printing is that the inked portion of the printing plate protrudes from the non-inked portion. Letterpress printing press presses according to the type and use of printed matter is sub-printed ink, copper plate ink, letterpress rotary ink, flexible letterpress ink.
② lithographic ink
A type of ink for lithographic printing. All parts of the lithographic layout basically in a plane, the pattern of lipophilic, non-pattern at the hydrophilic, the use of oil-water repellent principle of printing, lithographic ink must have water resistance. Divided by process technology offset printing ink, web offset printing ink, offset printing ink, waterless offset printing ink, printing iron ink, lithographic ink, Ke version of ink.
③ intaglio ink
For gravure printing of a class of ink. When printing, the pattern is indented on the pattern part of the ink, and the ink of the non-pattern part is rubbed off or scraped off and then printed. There are engraving gravure ink and gravure ink points.
④ mesh version of the ink
Leakage through the printing plate to the printing surface of the printing surface of a class of ink. Mesh version of the ink is pided into write ink and screen version of the ink.
Water-soluble resins Water-soluble resins or water-dispersible resins are water-based ink binder, which has a great influence on the viscosity, adhesion, gloss, drying and printing adaptability of the ink. Water-based ink is a water-based printing ink made of water-based polymer emulsions, organic pigments, resins, surfactants and related additives through chemical process and physical mixing. Because it uses water instead of traditional ink in 30% to 70% Of the toxic organic solvents, so that the ink no longer contains volatile organic solvents, so in the printing process on the health of workers without adverse effects on the atmospheric environment is also pollution-free, but also eliminates the workplace flammable and explosive hazards and improve Security In the meantime, the cost of using water-based inks is about 30% less than that of solvent-based inks. This unique advantage of Water-based ink meets the increasingly stringent environmental regulations and is increasingly favored by the packaging and printing industry worldwide and rapidly expanded to the press printing industry.
Pre:What is the advantage of water-based ink?
Tags: