Best Potato Grow Bag
The Easiest Way to Grow Your Own Potatoes; No Digging or Hilling! Grow potatoes in a bag anywhere no garden required Easy to plant and harvest; no hilling or digging Handles make it easy to move Plant with 3 to 5 seed potatoes, sold separately Each of the
The Easiest Way to Grow Your Own Potatoes; No Digging or Hilling!
Grow potatoes in a bag anywhere — no garden required
Easy to plant and harvest; no hilling or digging
Handles make it easy to move
Plant with 3 to 5 seed potatoes, sold separately
Each of these planters holds 50 quarts of potting mix
Grow potatoes anywhere, without tilling beds or hilling up soil. Harvesting is a snap; just dump out the soil and there they are! Our Gardener's Best® Potato Grow Bag has reinforced handles that make it easy to move. The patented fabric air-prunes roots for stronger, healthier plants. It also aerates soil, prevents heat build-up and allows excess water to drain away. Fold for storage, reuse year after year.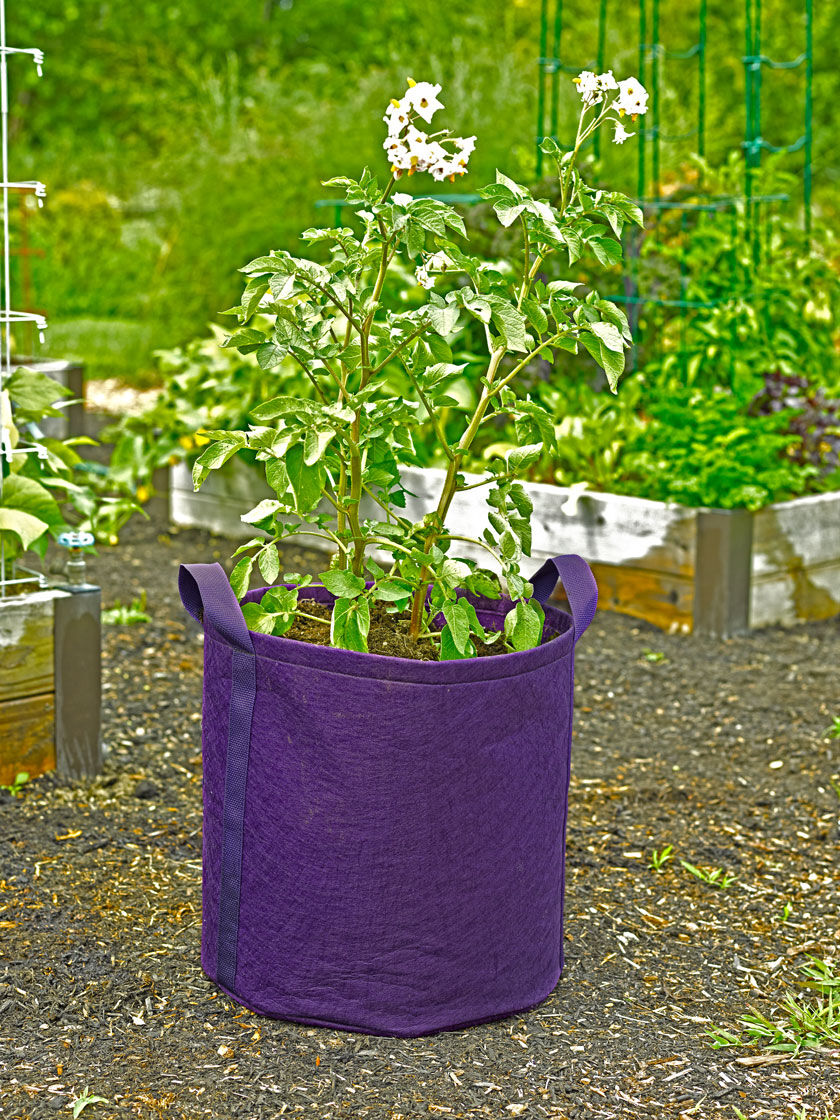 Best Potato Grow Bag Details
BPA-free polypropylene, nylon handles
16" in diameter x 16" H
Holds 50 quarts of planting mix
Made in China
Gardener's Supply Exclusive
Pre:Reinforced Colorful Grow Bags
Next:none
Customers also purchased the following products
Tags: