Reinforced Colorful Grow Bags
Grow Bags Get an Upgrade! Poly weave prevents soil from drying out too quickly Permeable fabric air prunes and strengthens roots Reusable year after year Grow bags have been a gardening staple for years, thanks to providing unparalleled airflow through wh
Grow Bags Get an Upgrade!
Poly weave prevents soil from drying out too quickly
Permeable fabric air prunes and strengthens roots
Reusable year after year
Grow bags have been a gardening staple for years, thanks to providing unparalleled airflow through which they help create robust root systems. We've added a poly weave to retain more moisture, and longer handles to make moving them around easier.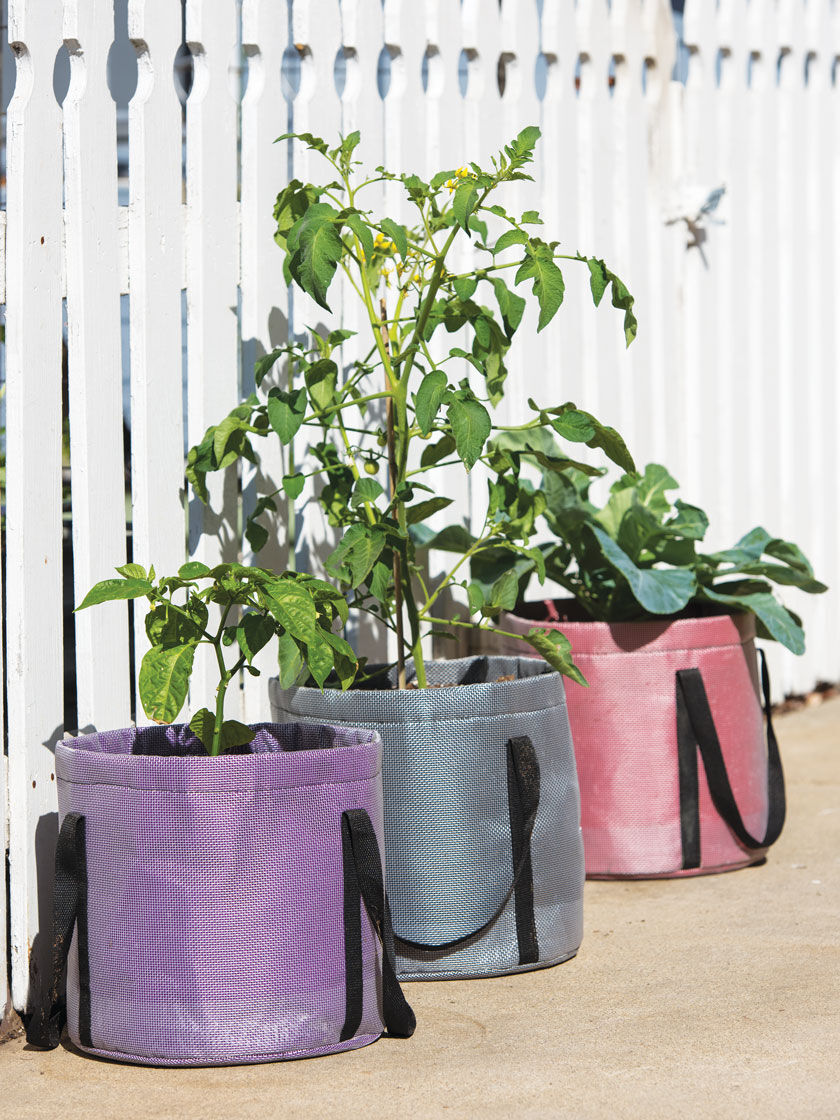 Reinforced Colorful Grow Bags Details
polyester
12" x 11" Grow Bag holds 5 gallons
9" x 9" Grow Bag holds 2 gallons
Gardener's Supply Exclusive
Pre:1 Gallon Grow Bags - 50 Pack
Next:Best Potato Grow Bag
Customers also purchased the following products
Tags: