Unleashing the Full Flavor of Kava with a Kava Filter Bag
Kava, a traditional beverage enjoyed in many Pacific Island cultures, is known for its relaxing and socializing effects. To extract the full flavor and potency of kava, proper preparation techniques are essential. One crucial element in the preparation pr
Kava, a traditional beverage enjoyed in many Pacific Island cultures, is known for its relaxing and socializing effects. To extract the full flavor and potency of kava, proper preparation techniques are essential. One crucial element in the preparation process is the use of a kava filter bag. In this article, we will delve into the benefits and significance of using a kava filter bag, exploring how it enhances the kava brewing experience and ensures a rich and satisfying beverage.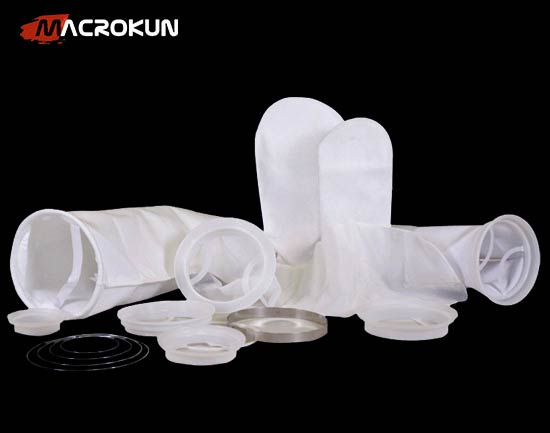 Understanding the Importance of a Kava Filter Bag:
A kava filter bag serves as a fundamental tool in the preparation of kava. It is responsible for containing the kava root or powder during the brewing process, allowing the water to extract the active compounds and flavors while filtering out unwanted sediment and particles. By using a high-quality kava filter bag, enthusiasts can maximize the potency, taste, and overall experience of consuming kava.
The Advantages of a Kava Filter Bag:
a) Enhanced Extraction Efficiency: A well-designed kava filter bag facilitates optimal extraction of kavalactones, the active compounds responsible for the relaxing effects of kava. The bag's mesh or fabric allows water to circulate through the kava material, extracting the desired flavors and effects while minimizing the extraction of undesirable elements.
b) Sediment Removal: Kava root or powder can contain particles and sediment that affect the smoothness and clarity of the final beverage. A kava filter bag acts as a barrier, preventing these particles from passing into the liquid and ensuring a clean and enjoyable drinking experience. It helps achieve a smoother mouthfeel and eliminates the need for additional straining steps.
c) Convenience and Portability: Kava filter bags are designed to be easy to use and transport. They come in various sizes and shapes, catering to different brewing preferences and quantities. The bags are lightweight and compact, making them convenient for home brewing, social gatherings, or even when traveling, allowing kava enthusiasts to enjoy their favorite beverage wherever they go.
Applications of a Kava Filter Bag:
a) Traditional Kava Preparation: In the traditional method of kava preparation, a kava filter bag is typically used to hold the kava root or powder during the extraction process. The bag is submerged in water, kneaded, and squeezed to release the active compounds and flavors, resulting in a potent and authentic kava beverage.
b) Modern Brewing Methods: With the growing popularity of kava outside traditional cultures, modern brewing methods have emerged. Kava filter bags are commonly utilized in these methods, such as steeping the bag in hot water or using specialized brewing systems. These methods ensure efficient extraction and consistency in flavor profiles, catering to a broader range of kava enthusiasts.
c) Enhanced Infusions: Beyond kava root or powder, kava filter bags can also be used for infusing other ingredients into the beverage, such as herbs, spices, or fruits, to create unique flavor combinations. This versatility allows for experimentation and customization, expanding the possibilities of kava enjoyment.
A kava filter bag is a vital component in the preparation of kava, enabling enthusiasts to extract the full flavor, potency, and enjoyment from this traditional beverage. By facilitating efficient extraction, removing sediment, and providing convenience in brewing, a high-quality kava filter bag enhances the overall kava experience. Whether following traditional methods or exploring modern brewing techniques, utilizing a kava filter bag ensures a smooth, flavorful, and satisfying kava beverage. So, embrace the art of kava brewing, and savor the richness of this ancient Pacific elixir with the assistance of a reliable kava filter bag.
RELATED PRODUCTS
RELATED ARTICLES
Tags: