100 , 150 , 200 micron nylon milk nut filter bag
Nylon filter mesh 20-80 mesh , nylon screen milk filter paint filtration, anti-static two-head filter bag, our products have a variety of processing methods, the picture shows suture processing, in addition to the edge processing, customers are free C
Nylon filter mesh 20-80 mesh , nylon screen milk filter paint filtration, anti-static two-head filter bag, our products have a variety of processing methods, the picture shows suture processing, in addition to the edge processing, customers are free Choice, size, specifications, styles, labels can be customized.
Nylon filter bag, milk bag, drawstring filter bag high quality:
FDA food grade nylon single screen yarn size: 9*12", 10*12", 12*12", 13*13" can be customized
Hot sale mesh: 100 150 200 microns (80 100 150 mesh)
Shape of nylon milk nut filter bag: U-shaped opening
Nylon Drawstring Features: Repeatable rinse, durable, seam secure
Filtering milk soy milk coffee juice is a good choice. For milk nut filter bag,most of our client using the 100,150,200 micron bag, 12*12" bag size. The mesh bag size can be selected. The nylon mesh has a uniform filtering effect and can be cleaned and used without deformation. mesh bag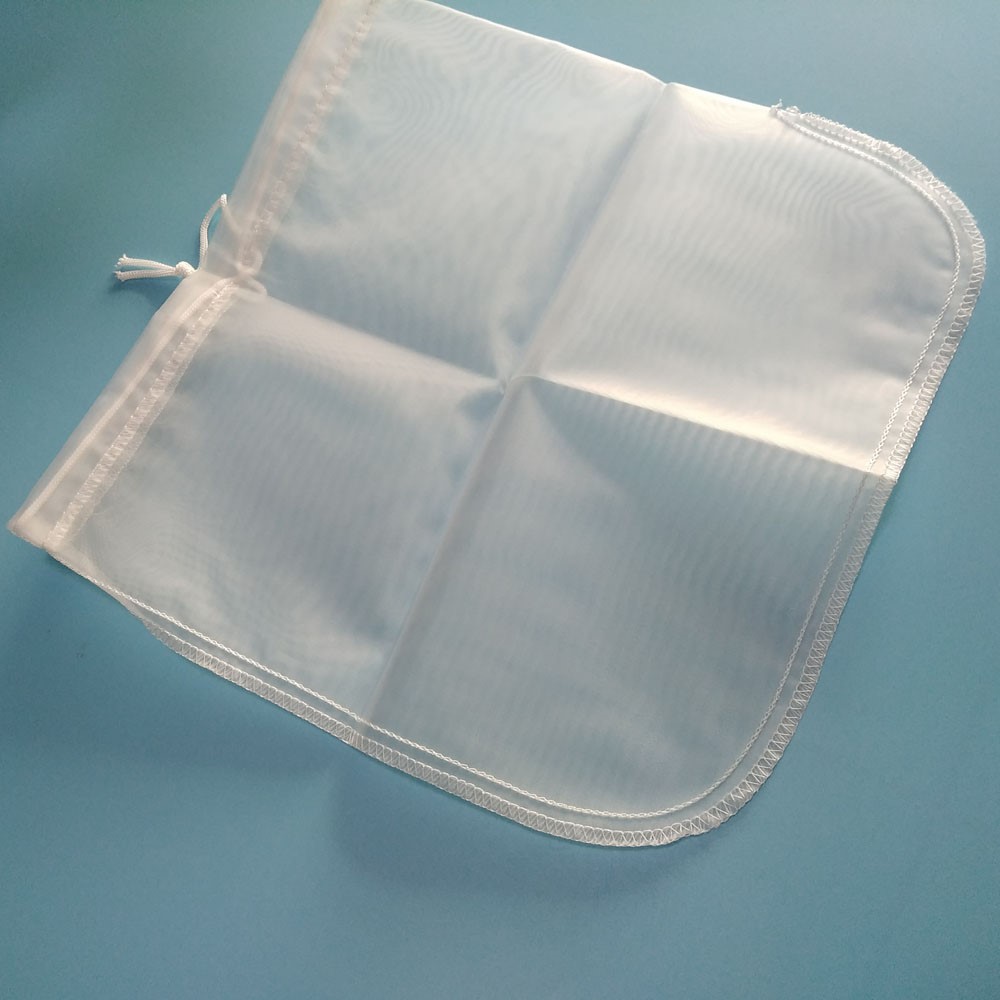 OEM , we can make is as your request.
Our products are food-grade safe non-toxic and harmless filter bags, which are certified by IS900 and FDA food. Exported to Europe and the United States and Southeast Asian countries. Please feel free to purchase and use.
Uses: powder filtration, liquid filtration, food filtration
Any inquiry, please send us email . My email ID : sales@macrokun.com
RELATED PRODUCTS
RELATED ARTICLES
Tags: