Tear Resistant Silk Screen Squeegee Rubber , Sharp 50 * 9 Silk Screen Squeegee
Sharp 50 * 9 Screen Printing Squeegee Detailed Product Description Hardness: 65Shore Thickness: 9mm Width: 50mm Color: Red Applications: For Circuit Boards Characteristics: Hard To Wear 50*9 Hard To Wear Screen Printing Squeegee For Circuit Boards A b
Sharp 50 * 9 Screen Printing Squeegee Detailed Product Description
| | | | |
| --- | --- | --- | --- |
| Hardness: | 65Shore | Thickness: | 9mm |
| Width: | 50mm | Color: | Red |
| Applications: | For Circuit Boards | Characteristics: | Hard To Wear |
50*9 Hard To Wear Screen Printing Squeegee For Circuit Boards
A brief description of Sharp 50 * 9 Screen Printing Squeegee
Squeegee Rubber is used to force the inks through the screen and help achieve an even print, it is important factors in getting sharp, clear Prints.
A sharp squeegee blade will control ink flow through fine, detaile stencils increasing
resolution and overall print qualiy.A blunt or rounded blade edge will cause the ink to smear because it generally pushes more ink through the mesh.Some squeegee blades are actually made round or 'ball nosed'. For most standard textile screen printing application a rectangular cut edge squeegee is best.

50 * 9 Screen Printing Squeegee Rubber MainFeatures

1. Our squeegee made of special polyurethane elastomer have the following advantages.
2. High abrasion resistance and tear resistant better elasticty resulting
in prints of uniformly high quality material.
3. Excellent resistance and minimum swell to a wide range of pastes,inlss and solvents.
4. Precisely finished edge.
5. Huper solvent resistance.
6. Long service life.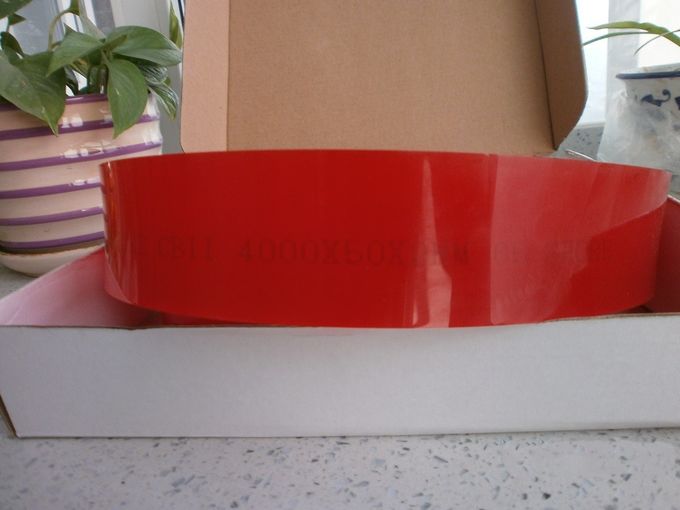 Pre:80 Shore Hardness Screen Printing Squeegee Blades Coffee 30 * 9 ISO 9001 For PVC
Next:Aluninum / Wooden Screen Printing Squeegee Blades Rubber For Printing Industry
Customers also purchased the following products
Tags: