Repair screen printing machine the most effective way
Here are some of the most effective ways to deal with some of the problems with screen printing machine repair problems. The first is to repair a screen printer after a warranty period. The second case Is: no warranty repair screen printing
Here are some of the most effective ways to deal with some of the problems with screen printing machine repair problems. The first is to repair a screen printer after a warranty period. The second case Is: no warranty repair screen printing machine.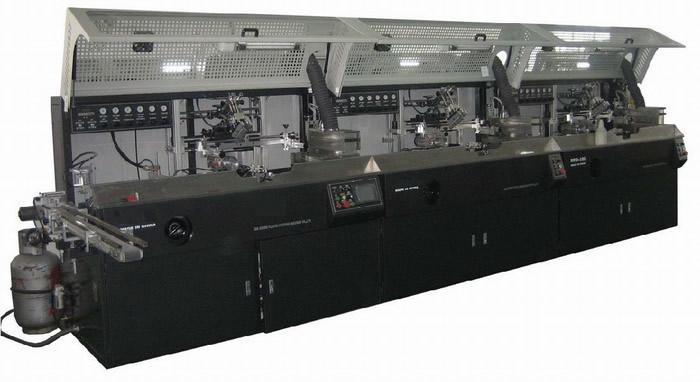 According to many years of experience in the printing industry, a detailed analysis of two solutions to the problem of repair the screen printing machine to make a different response options. The first case no one can not avoid, if the purchase of the machine for too long, resulting in the warranty period over the device, the screen printing machine after the failure of the normal production of the case, first find themselves in the purchase of screen printing equipment manufacturers or contact People, tell them the situation. General maintenance costs will have a certain amount of specific costs according to the screen printing machine failure to determine the severity of the problem.
Generally at the time to buy their own machine manufacturers to repair the screen printing machine prices are generally very reasonable, if the cost is too high, we can according to the severity of the problem described by the technical staff to understand the replacement parts price to weigh if the problem is too serious , It must be inevitable to change the price of the core mechanical parts a little higher. If you want to involve the overall structure of the screen printing machine transformation, detailed advice from multiple manufacturers.
The second solution is a better solution, but there are some helpful ways to repair the screen printing machine or replace small parts without any cost, but without the warranty of the screen printer, Because of the distance to dear dear you provide food and shelter Oh! If the screen printing machine manufacturers have specialized service department can direct sales call, contact the sales specialist, describe the failure of your machine problems, they will register the customer company information and the general problem of failure to the relevant departments to deal with.
screen printing machine repair
Pre:Plastic screen printing machine printing bad solution
Customers also purchased the following products
Tags: