Plain Weave 100% Monofilament Nylon Filter Mesh Dust Air Liquid Filtration
Detailed Product Description Hot Search: Food Grade Nylon Mesh Fabric Product Name: Food Grade Nylon Mesh Rosin Press Strainer Filter Bags Size: 30*40cm,20*30 Cm,also Accept Customize Application: Dust, Air, Liquid Filtration Color: White,yellow M
Detailed Product Description
Hot Search:
Food Grade Nylon Mesh Fabric
Product Name:
Food Grade Nylon Mesh Rosin Press Strainer Filter Bags
Size:
30*40cm,20*30 Cm,also Accept Customize
Application:
Dust, Air, Liquid Filtration
Color:
White,yellow
Moq:
50 Pieces
Weave Style:
Plain Weave
High Light:

100% Monofilament Nylon Filter Mesh, 3m Plain Weave Nylon Filter Mesh, 200 Micron Nylon Mesh Filter Bags
Food Grade 100% Nylon Mesh Press strainer Rosin Filter Bags Description:
Material: 100% Monofilament nylon;
Mesh Opening: 1-300 micron;
Length: 30-100 m/roll, or according to your requirements;
Width: 0.6-3.65m (also it can be cut into small pieces);
Food grade 50 micron nylon filter mesh nut milk bags application:
1. air filter mesh in air conditioner filter
2. liquid filter mesh for milk, juice, cheese, soya bean ect.
3. flour, solid mesh for milling
4. We can deep produce it into filter bags, filter disc and filter strainers.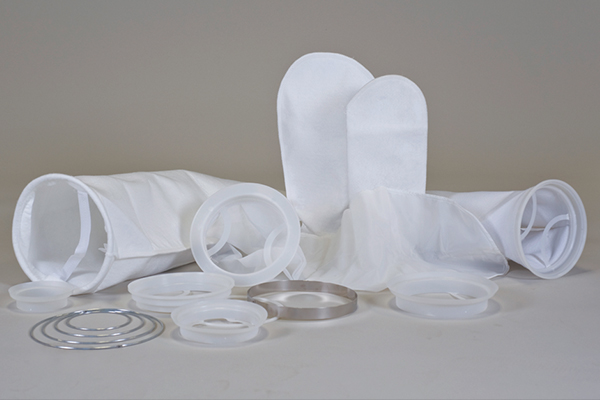 Features oF ood Grade Nylon Mesh Rosin Press strainer Filter Bags:
1. Made of 100% food grade nylon filter mesh
2. Nylon filter mesh is produced by ourselves, with precise mesh and controllable quality of raw materials
3. Selected sewing machine wire, very strong, almost blow-out
4. All Micron & Sizes Available
5. Pre-Flipped Inside-Out, save your time
6. Solvent & Boil Resistant
7. High-Pressure Resistance
8. Reusable
9. Mesh aperture, size, shape, packing can be customized
10. Real food grade with SGS food grade test report
11. Fast delivery, it just needs 7days to delivery for 50,000 pcs
12. Our own factory with the most competitive prices
3.Packaging of Food Grade Nylon Mesh Rosin Press strainer Filter Bags:
Usually 10pcs/20pcs/50pcs in a pp bag, but if you have your own ideas, we are happy to implement them for you.
Specification of food grade 50 micron nylon filter fabric bags for nut milk bags:
Fabric
number
Mesh
count
Thread diameter
Mesh
opening
Open
surface
Fabric
thickness
Weight
NO.
Mesh/cm
Mesh/inch
micron
micron
%
micron
g/m2
JPP4
4
10
550
1950
61
950
262
JPP5
5
12
500
1500
56
850
271
JPP6
6
16
400
1267
58
780
208
JPP7
7
18
350
1079
57
675
186
JPP8
8
20
350
900
52
685
212
JPP9
9
24
250
860
60
455
145
JPP10
10
25
300
700
49
576
195
JPP12
12
30
250
583
49
470
162
12
30
300
533
41
585
234
JPP14
14
35
300
414
34
595
273
JPP16
16
40
200
425
46
370
139
16
40
250
375
36
485
217
JPP20
20
50
150
350
49
375
98
20
50
200
300
36
385
173
JPP24
24
60
150
267
41
285
117
JPP28
28
70
120
237
44
215
87
JPP30
30
76
120
213
41
225
94
JPP32
32
80
100
213
46
165
69
JPP36
36
90
100
178
41
178
78
JPP40
40
100
100
150
36
190
87
JPP43
43
110
80
152
43
135
60
JPP48
48
120
80
130
38
145
62
JPP56
56
140
60
120
44
85
44
JPP59
59
150
60
110
42
98
46
JPP64
64
160
60
100
37
105
50
JPP72
72
180
50
90
41
82
39
JPP80
80
200
50
75
36
90
43
JPP100
100
250
40
60
36
65
35
JPP120
120
305
40
43
25
70
42
JPP130
130
330
40
37
23
75
45
GG-Miling Nylon Filter Mesh Specification
MILING NYLON FILTER MESH-GG
FABRIC NUMBER
MESH OPENING (MICRON)
OPEN AREA(%)
12GG
1800
61
14GG
1600
60
16GG
1320
59
18GG
1180
59
20GG
1000
57
22GG
950
57
24GG
850
53
26GG
800
53
28GG
710
53
30GG
670
53
32GG
600
51
34GG
560
49
36GG
530
50
38GG
500
47
40GG
475
48
42GG
450
48
44GG
425
46
45GG
400
47
47GG
375
47
50GG
355
48
52GG
335
46
54GG
315
44
58GG
300
45
60GG
280
45
62GG
275
44
64GG
265
43
66GG
250
46
68GG
243
44
70GG
236
44
72GG
224
42
74GG
212
40
XXX Miling Nylon Mesh Specification
MILING NYLON MESH-XXX
FABRIC NUMBER
MESH OPENING (MICRON)
OPEN AREA(%)
7XXX
200
39
8XXX
180
39
8 ½2XXX
160
37
9XXX
150
38
9 ½XXX
140
37
10XXX
132
40
10 ½XXX
125
37
11XXX
118
34
12XXX
112
38
13XXX
100
32
14XXX
95
33
14 ½XXX
90
36
17 XXX
80
35
RELATED PRODUCTS
RELATED ARTICLES
Tags: